I'm not an advisor. I keep up to date a directory of financial advisors who give advice but don't manage investments (sorry, only in the U.S.).
Financial advisors who operate under the straight-and-narrow Advice-Only model are the true gems. Most advisors go after the holy grail of selling you products for commissions or managing your money for a large recurring fee year after year. Many other advisors offer services billed hourly or by project only as a hook for "full service" investment management. This leaves a tiny percentage of advisors who offer good honest Advice-Only services.
Advice-Only Advisors
I scoured the Internet for four years for Advice-Only advisors (and I continue to do so today). I found about 100 advisors who meet these Advice-Only criteria:
The advisor's firm is a Registered Investment Adviser (RIA) registered with the SEC or at the state level.
The advisor acts as a fiduciary and puts your interest first.
The advisor has a Certified Financial Planner (CFP®) certification, other professional credentials, or equivalent experience.
The advisor does NOT sell products that pay the advisor a commission (cash-value life insurance, annuities, load funds, individual muni bonds, non-traded REITs, limited partnerships, …).
The advisor does NOT offer to manage your money for a recurring fee either as a percentage of your asset value or on a monthly or annual retainer. Charging a recurring fee for financial planning is OK.
The advisor does NOT, for revenue sharing or markup, refer you to someone else who will manage your money for a recurring fee. Recommending unaffiliated financial institutions is OK.
The advisor strictly offers his or her advice for a fee. The advisor treats you as a competent adult able to follow the advice. Assistance in opening accounts or filling out forms is OK. Accepting prepayment for follow-ups or incidental questions that come up is OK.
[If you are reading this as a financial advisor and you meet the Advice-Only criteria, please raise your hand as a potential candidate.]
Working Remotely With an Advisor
These 100 advisors are all over the country. Many of them work virtually with clients everywhere. The pandemic taught everyone how to work remotely over Zoom and other platforms for video calls. Files and computer screens can be shared securely.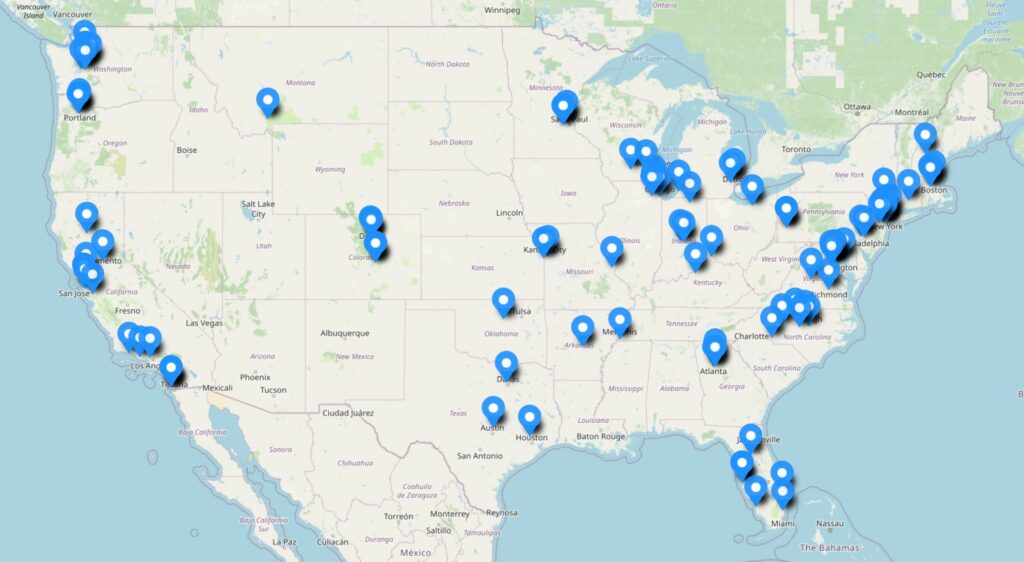 If you only want a local advisor, the Advice-Only Directory isn't a good choice for you. There may be only one or two Advice-Only advisors in any local area and they may not suit your preferences for one reason or another, but if you're open to working with an advisor remotely, your chance of finding someone for your needs increases greatly.
Membership Fee
For a payment of $200, you will have full access to this directory for 12 months. I do NOT accept any money from the advisors. My effort to keep this directory up to date is 100% supported by your membership fee.
The directory isn't a simple list. You can navigate the directory and filter the advisor candidates by region, state, service model, hourly rate, credential, gender, types of clients, and subject topics. See How Do I Narrow Down the List of Advisors? for a preview of how it works.
After you find some candidates, you contact them to schedule an introduction call and get a quote. If you're not quite sure after the introduction, you can come back to the directory and find more candidates.
Money-Back Guarantee
I'm confident someone in the Advice-Only Directory can help you with what you need. If you can't find someone you like in the Advice-Only Directory, I'll refund 100% of your membership fee, no questions asked.
A small up-front investment yields tremendous savings compared to working with someone who sells you expensive products or someone who charges a percentage of your assets to manage your money. See How Much Does Advice-Only Cost?
Sign up today!