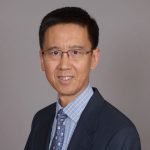 My name is Harry Sit. I'm a personal finance enthusiast. I have been sharing my knowledge and experience in personal finance on my blog The Finance Buff since 2006. 1.4 million people visited my blog last year. I wrote Chapter 5 of the book The Bogleheads' Guide to Retirement Planning (Wiley, 2009). My second book My Financial Toolbox is rated 4.8 stars on Amazon.
I started this website to help people find Advice-Only financial advisors because readers of my blog told me they wanted Advice-Only but they couldn't find such advisors. Since no one else was making it easier, I had to do it. After helping over 400 people all over the country find Advice-Only financial advisors, I put these advisors in a directory. Now you can use the Advice-Only Directory to find these advisors yourself. My work was mentioned in Forbes, MarketWatch, and USA Today.
I hope Advice-Only will become the default choice when people look for financial advisors, similar to how index funds became the default choice in investing. Commission sales and the "standard" 1% assets-under-management fees have become outdated and vastly overpriced. The time for Advice-Only has come.